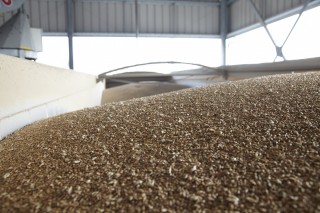 Fast export pace maintained across EU
Since their low point at the end of August, the world's wheat markets continued to move higher this week.
This increase in prices was illustrated by the purchases Egypt made on Tuesday in their latest tender for shipment during the first half of November. Egypt bought 235,000 tonnes at an average of over $235/t including freight costs. This is approximately $5/t above their purchases last week which, in turn, were $10/t above their purchases made at the beginning of October.
Interestingly, Russian wheat offers were not competitive despite them supplying over half of the wheat Egypt has bought so far this season. Romania, France and Ukraine secured the business. This will help maintain the fast wheat export pace the EU and Ukraine are enjoying which is currently running 40% ahead of last year.
Meanwhile, as winter drilling delays continue to worry the market, UK wheat prices have rallied further ahead of other origins. While settled weather this week has helped farmers in many regions progress – with some nearing completion – others less fortunate are yet to start. With rain in the forecast for the weekend, there remain many questions over the likely winter wheat area and the impact on the domestic balance sheet.