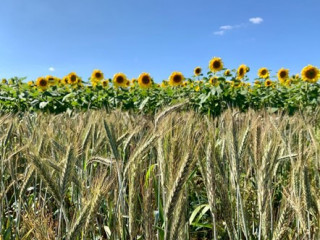 Problems accessing this blog? Click here to go to our main blog feed where you'll be able to see our latest post at the top.

In a blog published earlier this week my colleague and senior Kings technical advisor, Meehal Grint shared some useful advice on ground and plot management for game cover and wild bird seed crops, as well as new difficulties brought on by the recent bird flu outbreak.
While out on visits to farms and estates, an area we've seen particular interest is the correct establishment of AB9s and similar alternatives.