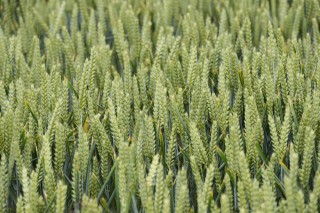 SOYL have been conducting trials using variable rate plant growth regulators (PGRs) on both winter oilseed rape and winter wheat.
The premise for variable applications on both crops is the same – that there will be a yield benefit from applying a full rate of PGR on crops that are at risk from lodging because of over-large canopies. However, if the canopy size is small then there will be no yield benefit from application of PGR, or yield may even be reduced. The challenge comes where large and small canopies exist in the same field. Variable rate application allows the appropriate rate of PGR to be applied based on the underlying canopy size. This gives yield benefits and input efficiencies.
A satellite image is used to measure canopy size variation and application rates respond to the changes recorded. A trial with alternate strips of variable rate and flat rate applications of PGR is then created (see below). Each treatment area can be identified on a combine yield map and yields measured. Yield benefits of 4.6% were recorded on oilseed rape fields with variable canopy sizes.
Analysis of the crop infield showed that when applying variable rate PGR crop heights were more even, as was the canopy depth. The latter can lead to more even sunlight penetration and, in conjunction with optimising the canopy size to reduce shading, the pod fill may be optimised and lead to yield improvements.
Variable rate PGR trials were also undertaken on winter wheat. Similar levels of benefit were recorded by applying variable rate PGR when compared to flat rate applications of PGR – shown in the yield map below.
For specific advice for your business related to this blog or any other aspect of precision crop production get in touch with SOYL.