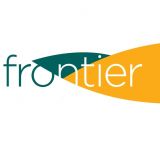 With the Russian wheat harvest progressing further than expected, yields are leading more analysts to revise their crop estimates for Russia - the world's leading wheat exporter.
Total production is now seen ranging between 91 and 92 million tonnes, therefore creating potential for a higher record export target of 49.5 million tonnes. The first two months got off to a racing start, with estimates of 9.5 million tonnes shipped during July and August. However, the government has since imposed an official floor price for new wheat tenders and this may result in a slowing of the current pace.
You can also listen to the Frontrunner podcast - press play to hear the latest report. The report this week is read by farm trader, Sophie Whiteman.