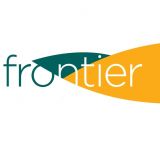 Problems accessing this blog? Click here to go to our main blog feed where you'll be able to see our latest post at the top.

This week, wheat markets continued to fall and have seen further losses in value – over £30/t since the beginning of the month.

The primary bearish price driver has been the hope that Russia would extend the grain export corridor agreement in the Black Sea. On Thursday, the UN Secretary-General confirmed the deal would be extended for 120 days.
You can also listen to the Frontrunner podcast - press play to hear the latest report. The report this week is read by farm trader, Lucinda Redgate.